Bodega Bay is the second normal combat zone you are introduced. It is a great place for fishing with many fishing spots in the lake to the north of spawn, as well as many on the south west beach.
Deadly Haystacks Farm - One of the easiest secret passages to find, from the spawn follow the path east, and at the road follow it south for just a few steps and then enter the wooden fence area. The crate is at the north east most corner.
Fireside Beach - From the spawn head north into the forest, and then follow the paths east (curving north when needed). Along the west side you will eventually see a strip of beach and the entrance is along the north end. The crate is at the south west most area under the cabana.
Lumberyard - From spawn head directly north and around the right side of the lake. At the fence, enter and head up the eastern path. The crate is all the way to the north.
Side missions
[
]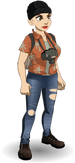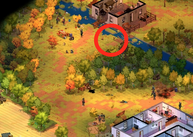 Go north through the wrecked house, and take a picture. Next, follow the path east past the wrecked house and take another picture. Continue east and take another picture. Return to Abbi; she is just nearby.


Tasers can be found in green loot bags, or
Game console can be found in the house to the north of farm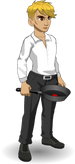 Best way to do the quest is to bring 2

Candy dispensers or 10 fruit Juices. There's one candy dispenser in the playground right near the NPC, and another one in the southern tool shed near Matt Sanders
Juice can be found in vending machines and as mob drops while doing this quest. Check the convenience store for vending machines, it's east of spawn, just below the Farm Secret Passage, where Gabriella Campbell is located.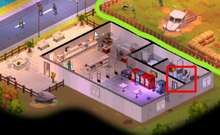 A baseball bat can be found by a backpack before the tool shed at the southern shore in the "Madness for a reward" zone. Infecteds will also drop baseball bats (green quest bags).
Map
[
]
Click to enlarge. Map image provided by Verdecon.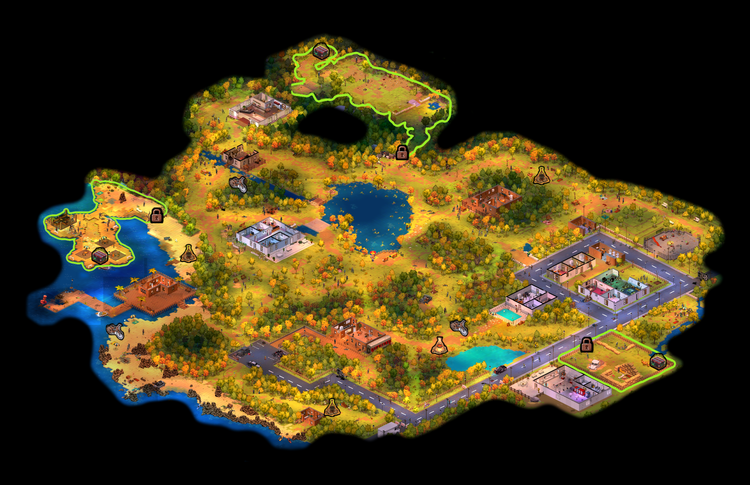 Trivia
[
]
Originally named "Manresa State Beach"
Gallery
[
]
Zones
Safe
Urban
Desert
Quest Only